Release Announcement




Team Avadis NGS thanks all the customers for their continued support. This has enabled us to continuously innovate and bring you the very best in the next generation sequencing data analysis.

We are excited to share the highlights of Avadis NGS version 1.6 (v1.6) release! You can find the details about all the new features and enhancements added in this version

here

.

Longer InDel detection now possible with Avadis NGS v1.6

The alignment method has now been enhanced so that reads containing InDels of any length can be aligned against the reference genome. This facilitates detection of longer InDels with precise boundaries during the SNP Detection step. With this enhancement, Avadis NGS becomes one of the best aligners as can be seen from the

GCAT benchmarking report.

Following is the screen shot from Avadis NGS showing a 30 bp deletion at Chr1:105416804-105416834 of NA12878 sample.

New workflow step for identification of somatic mutations
Given a set of tumor and normal samples corresponding to an individual, the workflow step identifies somatic and germ-line variants, and reports them as different lists. This step is available in both RNA-Seq and DNA-Seq experiments.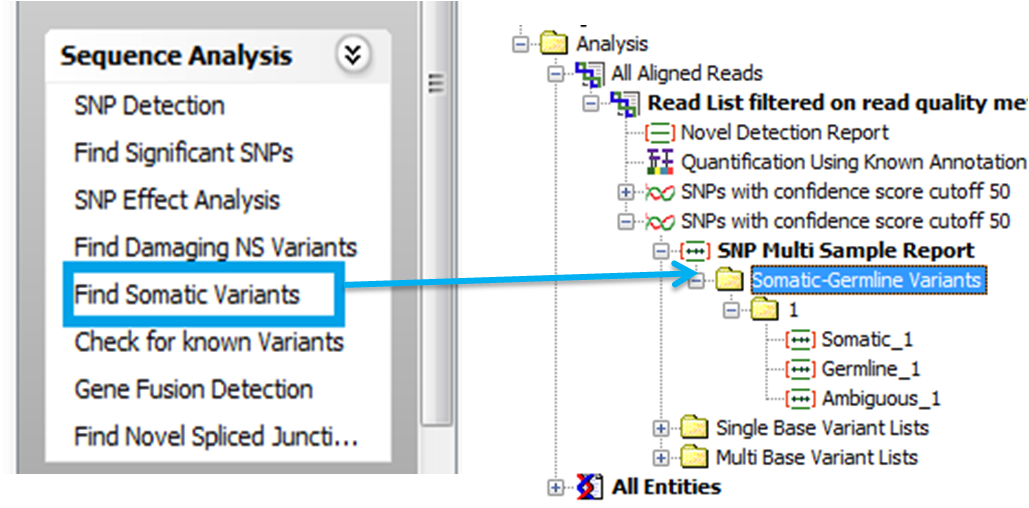 Other enhancements
Local realignment step has been optimized for speed
CNV detection step in DNA-Seq experiments now outputs gene level summary also
Three new scripts have been packaged with the tool
Configuring columns in multi sample reports is now simpler
Multiple usability enhancements on views and utilities have been incorporated
How to Update

For new users: Download the latest installer for your platform from

here

and follow the on-screen instructions.

For current users: The upgrade to v1.6 should be seamless. You do NOT need to uninstall your installation to get v1.6. When you launch Avadis NGS, you should see a message giving you the option to update. If not, select the following menu options Help > Update Product > From Strand Server and choose to update your installation. If you are behind a firewall or proxy and cannot access the Update Server, please contact the support team, who will guide you with the update.

The Avadis NGS Team