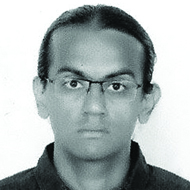 About Speaker
Dr. Radhakrishna Bettadapura, or RK, is a Senior Software Engineer at Strand Life Sciences. RK holds a Ph.D in Computational Biology and Mechanical Engineering from the University of Texas at Austin. Before his stint with the NGS team at Strand, he developed algorithms to model and analyse protein flexibility. At Strand, he works on precision and performance workflows for DNA and RNA-Seq.
Email: sales@strandngs.com
Phone (USA): 1-800-752-9122Phone (Worldwide): +1-650-353-5060

Email: support@strandngs.com
Phone (USA): 1-800-516-5181Phone (Worldwide): +1-650-288-4559
Abstract
Continuing our DNA-Seq webinar series, we'll present Strand NGS v3.0 best-practices: a workflow that identifies highly accurate variants from raw reads. Our best practices workflow is twice as fast as its GATK counterpart, and results in precision/ recall rates of up to 99%/ 98% on whole exome and whole genome samples. We'll also speak briefly about some of the other features in v3.0 including one-shot pipelines, TSS plots, RNA-Seq performance improvements, and, for the first time, HGVS notations for SNP effect analysis.

Webinar Details

Please feel free to contact us 24/5, for availing free online training or if you have any questions.